Fashion photographer in London UK portfolio photograph 7
Fashion Photographer London 7 – Commissioned by one of Ireland's leading interior design studios to portray the client's products in a unique and sophisticated setting that complimented and enhanced their high end nature.
Casting took place in Dublin, after which we posted photos of the models online, allowing the client who attended the casting to present the various models to the company's other directors. Working to a set budget, we then handled all terms and fee negotiations on behalf of the client.
While the location for the majority of the shots was Stradbally Castle (home of The Electric Picnic), where the location and rooms selected were slightly the worse for wear and would best work within the muted hues of the products to be photographed (which had been selected for its proximity to SKI Interiors head office in Naas), we also needed shots in the clients main showroom.
The photograph on this page shows our fashion model posing in one of the showrooms of premier Irish interior design firm SKI Interiors. Photographed in Naas, Ireland, as part of a series of fashion themed photographs for the SKI Interiors web site. The photography at Stradbally Castle, can be seen within the fashion photography section of the Commercial Photography London web site.
Services provided –
location scouting, casting, contracts, hair and makeup, photography and photo retouching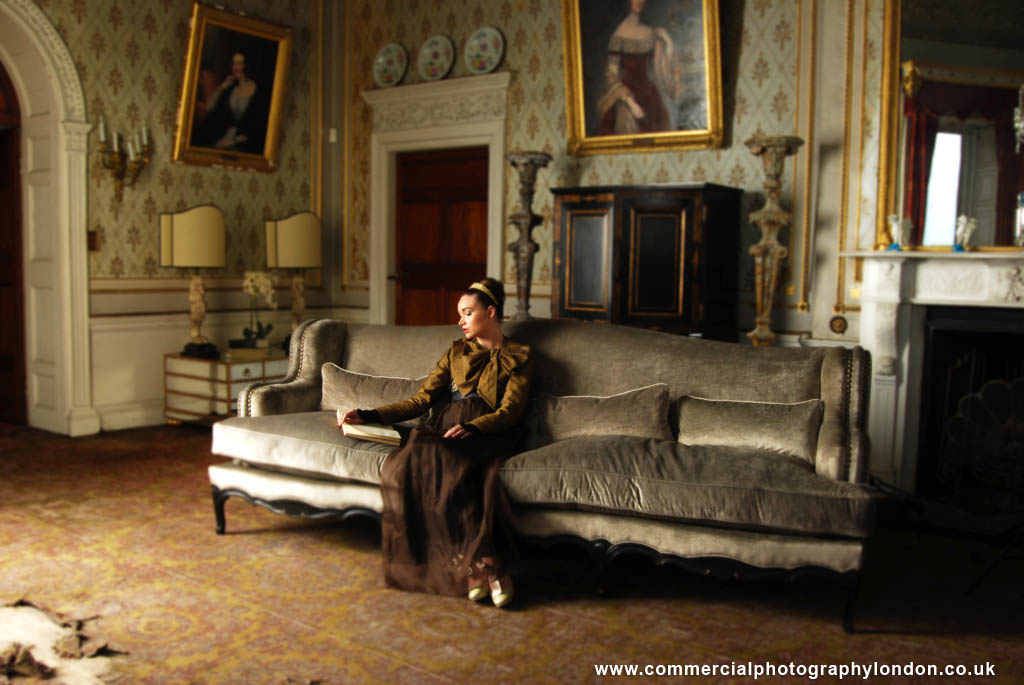 Fashion photographer London portfolio photo – SKI Interiors photo 2 by Commercial Photography London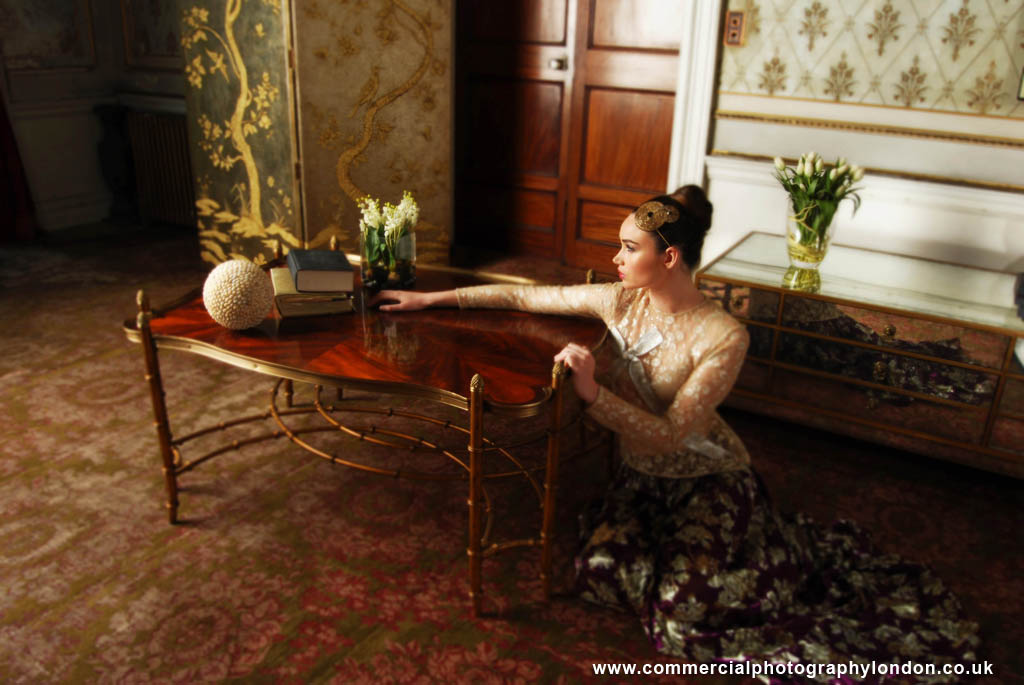 Fashion photographer London portfolio photo – SKI Interiors photo 3 by Commercial Photography London