Delivering professional Video Production Services in London for agency, corporate and broadcast clients throughout the UK and worldwide.
We create unique and attention grabbing
video production London
clients return to again and again – for advertising, PR, broadcast, corporate projects in London and throughout the UK. Experienced producing for
BBC
, our video production teams can deliver as high a specification as you require. Whether you are a multinational or an SME requiring online video to raise your SEO,
Commercial Photography London
has solutions that deliver.

Commercials
Out of the box commercial video production solutions from experienced professionals, resulting in innovative and attention grabbing video production London clients demand.
Broadcast
Production teams experienced working with internationally recognised broadcasters, including BBC Worldwide, will ensure your video production stands out from the crowd and effectively competes on the global stage.
Online Videos
We do much more than make pretty pictures. Experienced in all things seo, we will ensure your online videos get seen by those that matter. Delivering a substantial increase in your online reach.
Working on video projects both large and small, we will work with you to develop an end product that both captivates your audience and spurs them to act on your call to action. Our experienced broadcast production teams have worked for
BBC
, CNN and UPS (to name but a few),and delivering video production London clients return to. Tell us your requirements and we will respond with innovative out-of-the-box video production solutions that will get you the attention you demand. Our London based producers, directors, cameramen / videographers, script writers and editors are experienced delivering commercial video productions throughout the UK that stimulate, entertain and compel the viewer to act.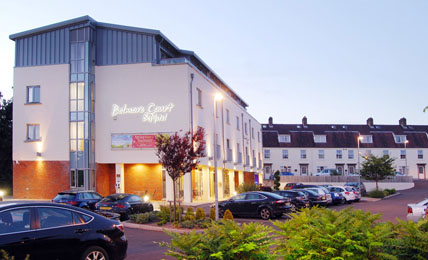 Video Production in London that stands out from the crowd.
Our team of experienced professionals will work with you to fine tune your message, ensuring your video stands out form the crowd and engages your target audience. Working for clients in London and further afield. Tell us your requirements and we will get respond with intelligently conceived ideas that compliment and enhance yours.
Filming
As the moving image connects in ways words never can, our experienced production professionals will work with you to ensure delivery of video imagery that both tells your story and connects with the emotions of your target audience in a unique and compelling manner.
Post Production
To ensure your video production connects as it must, our team of experienced editors and sound designers will deliver a pacing of imagery and sound that results in a video that stands out from the crowd. Promoting your product or services in a memorable and engaging fashion.
Delivery
We can package your video production for output in multiple media, including cinema or television exhibition, DVD, social media and the web. Maximizing the reach and effectiveness of our clients marketing strategies..
As
communication
is the key to the success of any brand, we will present your message in an engaging and easily understood manner that informs, entertains and connects with the emotions of your target audience. We also create memorable
interactive videos
for in-house, training, corporate and retail audiences. Experienced in documentary, PR, corporate and drama productions, our creatives include those who have worked on prizewinning corporate, broadcast and advertising projects for clients including
Peugeot
,
Mercedes
,
UPS
and
Coca Cola
. Fast turnaround. Whether on location or in a studio environment, we ensure delivery of video that delivers on the clients call to action, in an entertaining and stylised manner. Video production London clients return to.